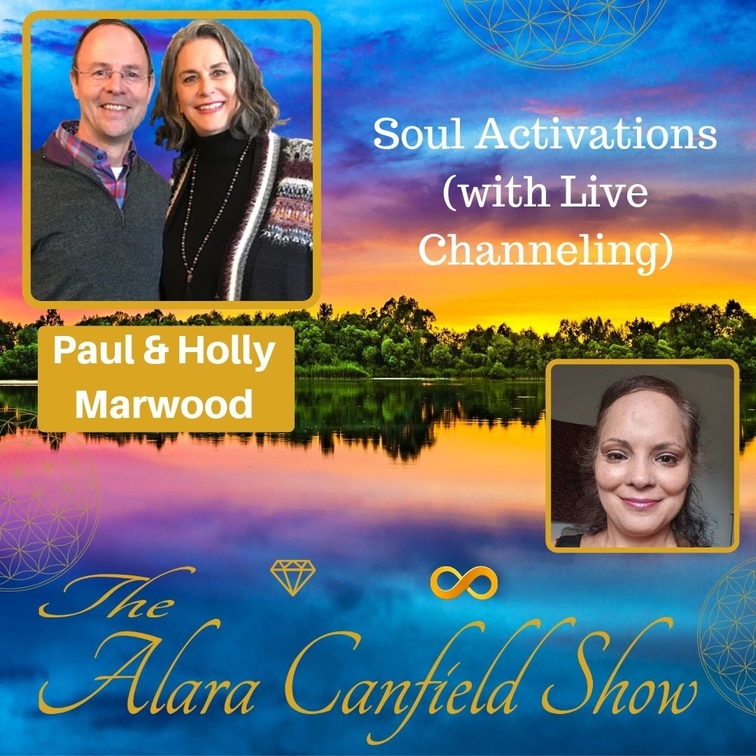 www.alara.at/show  
www.alara.at/show/holly5 
Please join Paul & Holly Marwood and me as we talk about - special Multidimensional Activations that have been channeled through Holly to assist you in accelerating your ascension. A wonderful and powerful conversation about clarity, authenticity, alignment, manifestation, raising your vibration, embodying higher levels of consciousness, and so much more. The guidance from the High Council of Orion was very relevant and so important for us all to hear, please watch and listen to this call again and again.
These Activations help you in the following ways:
Your ability to manifest what you desire is accelerated
Shifting your vibration to be in greater alignment with what you desire
You get clear on your Soul purpose
Your daily connection telepathically and intuitively is increased, so your inner guidance from your higher self becomes more prominent in your life if you choose this
You can embody greater self love and love for others
You can be more forgiving of yourself and others
You can embody higher consciousness, thus seeing, sensing, knowing and experiencing a greater level of the perfection in everything
and so much more...
These Activations will naturally work with you to accelerate your embodiment of what is mentioned above, improving your perspective and experience of your life, as each day, week, and month goes by.In our interview you will learn:
Why these Soul Activations were channeled and brought to the planet
How they can support you in the above mentioned ways
We give real world practical examples of how these activations help you in a number of ways.
In this interview you will Experience:
Live Channeling: Holly will channel the High Council of Orion. She will share a unique message for the audience.
Live Q & A: The lines will be open to ask a question directly to the High Council of Orion, Holly and Paul.
Listen to what the High Council of Orion have to say about the Activations…
https://s3.amazonaws.com/High-Council-of-Orion-2013-Messages/68-2-Feb-2014-What-are-the-Activations.mp3 
Listen to what Melchizedek (Brotherhood of light) says about the Golden Light Activation…
https://s3.amazonaws.com/SoulGenesisKeep/20190509_Golden_Light_Activation_with_Melchizedek.mp3 
An information sheet about the Tree of Life Crystalline Activation and it's benefits to you.
https://s3.amazonaws.com/SOULgenesis/Tree_of_Life_Crystalline_Activation_Alara.pdf