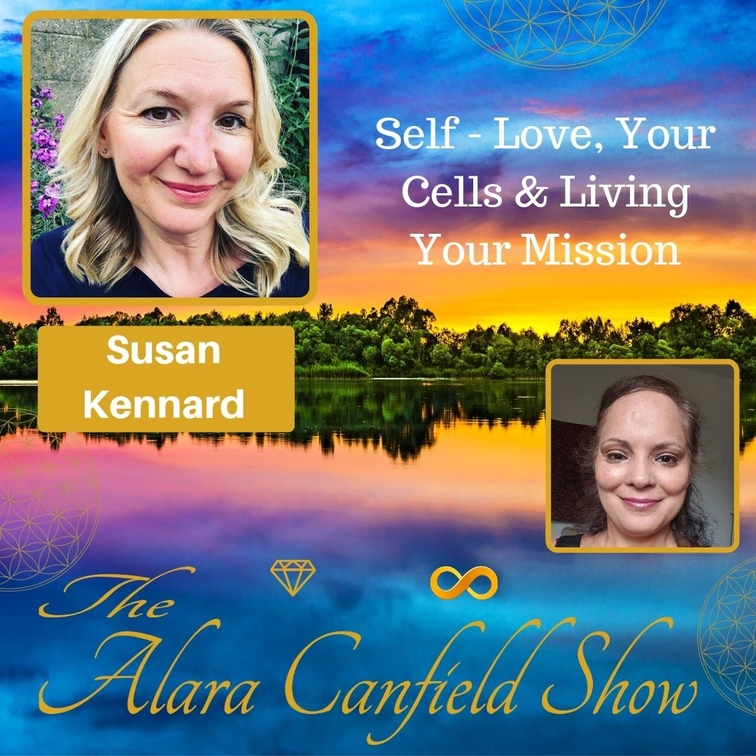 www.alara.at/show
www.alara.at/show/susan5
Please join Susan Kennard and me as we talk about Self-Love, Your Cells & Living Your Mission as well there will be live Q&A and a guided meditation. A powerful conversation and call with activations, clearings, an amazing guided meditation and so much more, be sure to listen or watch again.
What you will learn today on our show:
-Live readings
-Scanning of the energy field, light field cellular level.
-Healings and activations
-Divinely guided meditation
-This is the time bring more light into your cells more than ever before.