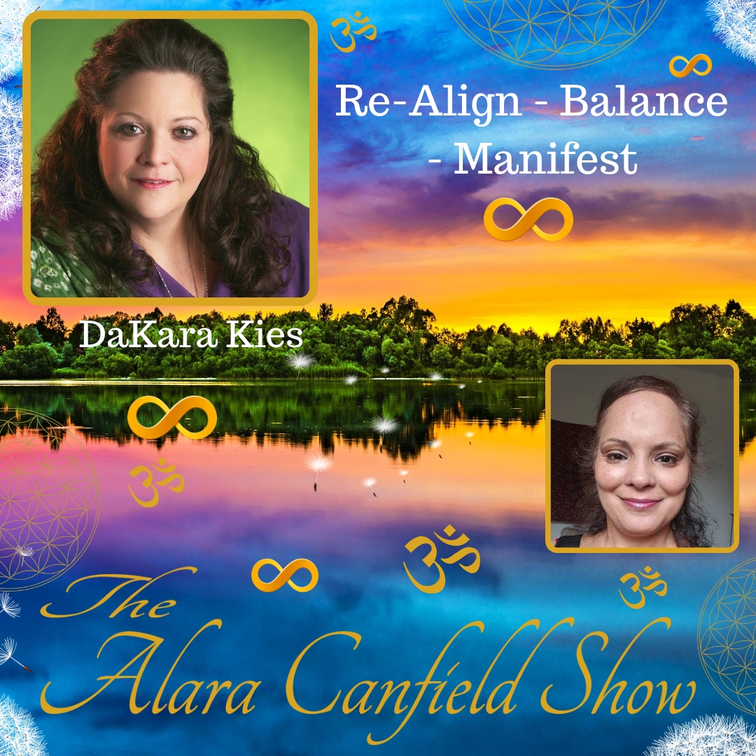 www.alara.at/show
www.alara.at/show/dakara
Join me and DaKara Kies as we talk about how to re-align, balance, and manifest. Get ready to prepare for 2019, raise your vibration and manifest your heart's desires. Experience powerful processes and practical techniques to manifest your desires and get out of overwhelm, and so much more.
Light Alchemy is a Divinely guided process working with Divine Mother and a multitude of other Powerful guides to call forth the sound, color and light needed to create your Sacred Transformation. Plan to listen in as DaKara will share simple and fast techniques to change your energy and your life!
-Live healing and transformations using Light Alchemy, Ancient Sacred Language and Sound to transform obstacles and the energy keeping you stuck. What's holding YOU back from Manifesting with ease and grace?
-Do you have a Gatekeeper holding your back from your hearts desires? What is a Gatekeeper and how does it hold you back in many areas of your life? If you feel stuck, likely there is a Gatekeeper, let's move it on!
-Are you ready to activate the part of your brain that is pre-programmed to manifest, shine and radiate?