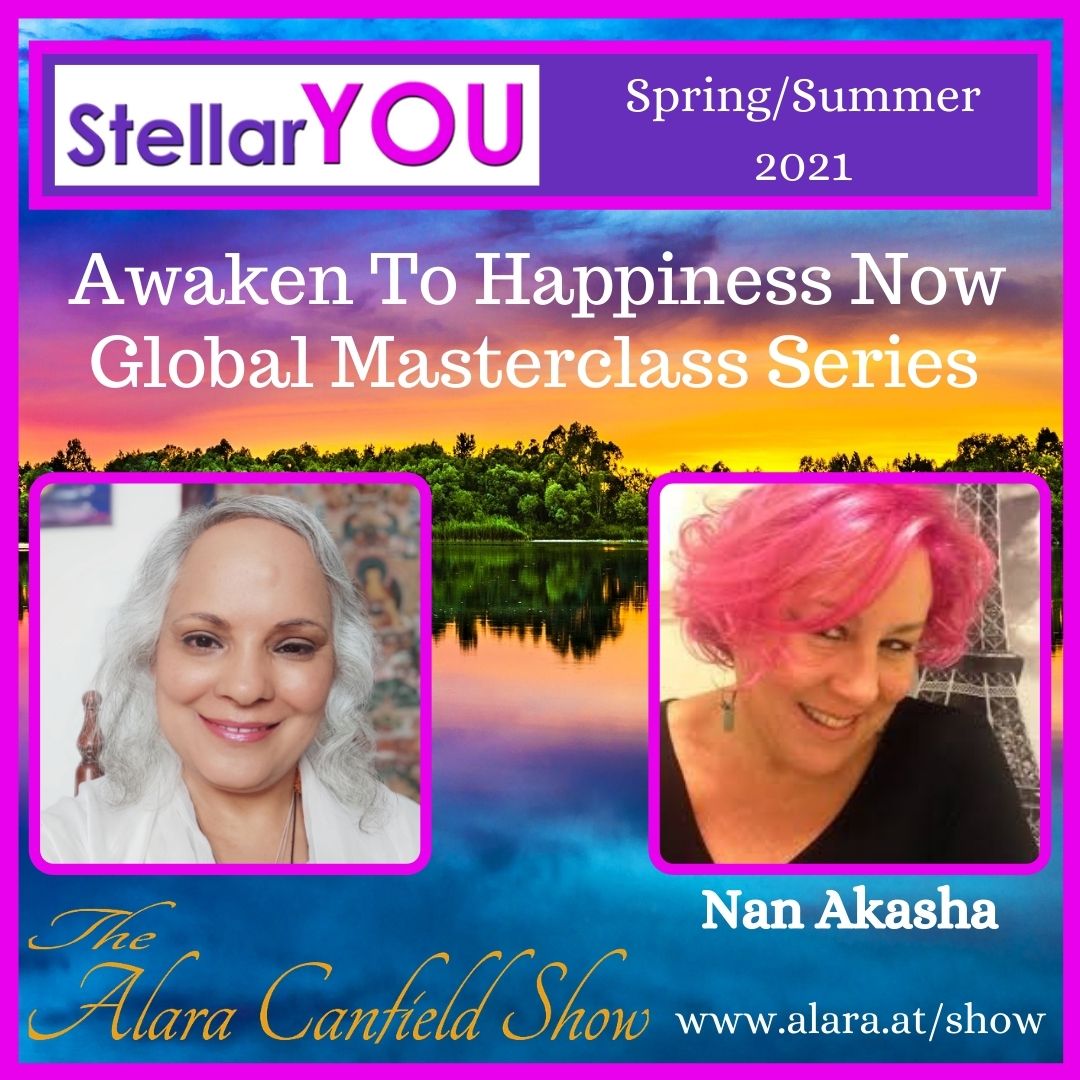 https://alara.at/show/akasha6/
Please join Nan Akasha and me as we talk about Intuition and Happiness and so much more, as well as live Q&A and processes.
What you will learn today on our show:
Happiness and joy are what we all want. Why does it seem like an endless search? Because true happiness comes when you open your intuitive gifts. Happiness is not only from houses, creativity cars, friends and success. Your intuitive nature must be acknowledged and developed for you to open to the many layers of happiness available to you.
- Why is intuition the key to happiness?
- How will intuition and happiness increase health and wealth?
- How do we open our Intuitive Gifts ?
- Why is happiness is a choice and a state?
- Happiness and intuition guided meditation
#alaracanfield, #awakentohappinessnow, #healing, #support, #energy, #podcast, #live, #video, #transformation, #consciousness, #love