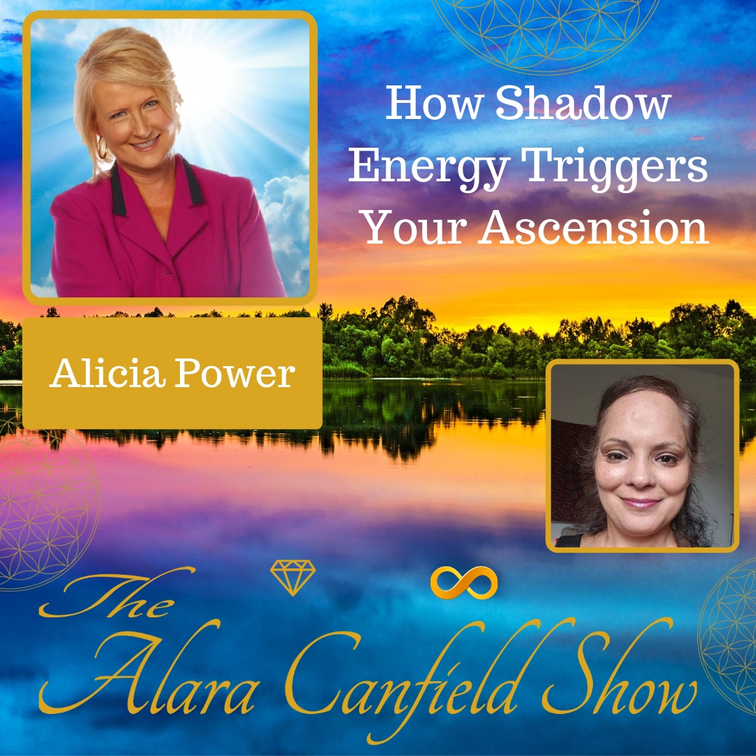 www.alara.at/show
www.alara.at/show/alicia
Join Alicia Power and I as we talk about How Shadow Energy Triggers Your Ascension. Wonderful guidance and insight, and wisdom. Wonderful and powerful process that we can and should do every day to assist us with our ascension and to have more ease in our lives.
Alicia's Creator Beings Take Us Deeper...
1. You CHOSE to enter a realm filled with shadow – and light for a reason
2. Your SOUL CHOSE CAREFULLY – to learn a skill
3. There is no RULE BOOK FOR THIS UPSKILLING
4. The RESULTING SKILL will propel you higher in SOUL MASTERY than you ever imagined
When we incarnated in 3D, we might have forgotten that our souls chose this incarnation for a powerful reason, above even our physical expression of our soul mission.
What is this powerful reason for incarnating – into a world of disempowerment, anxiety, difficulty, struggles, and often disappointments?
What benefit to the long arc of our soul's journey – even beyond this life – could this time in a shadow-laden reality bestow on us?
What is this mysterious benefit and opportunity being offered in this time here in the Physical Plane?
Alicia's Creator Being Spirit Tutors would like to reveal an important piece of information – for your logical conscious self to realize.
And this new High Authority Spirit revelation, will support you and strengthen you as you walk forward in your life, no matter what your challenges.
Because it is in your challenges – that your future power lies.