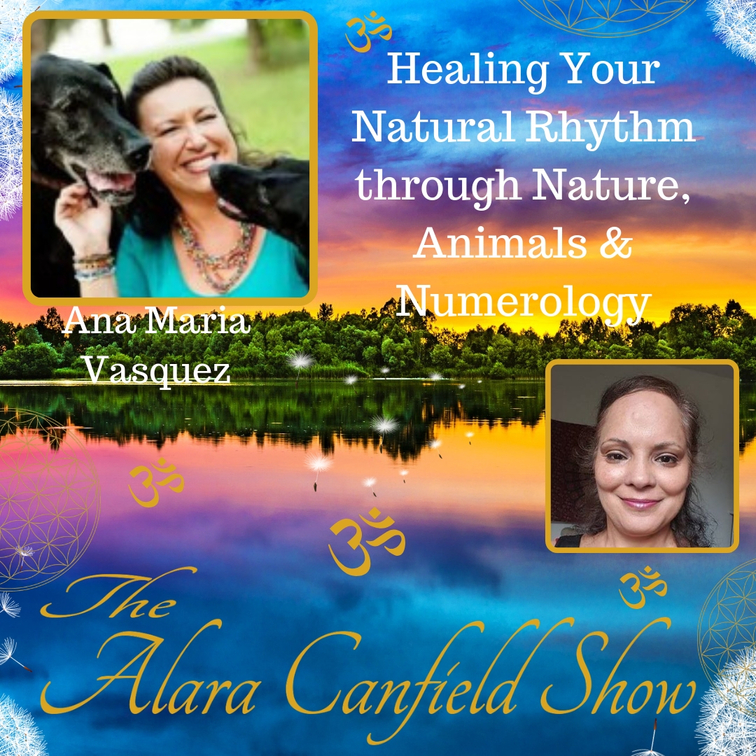 Join me and Ana Maria Vasquez as we talk about Healing Your Natural Rhythm through Nature, Animals & Numerology. Experience powerful, spot on Natural Rhythm readings on this call to see which Element, Direction or Animal is showing up to help shift you into your own natural rhythm!
How do you know if you are out of sync with your natural rhythm?
When we are contorting to fit a different energetic rhythm than our own we will feel:
· Lethargic and exhausted
· Confused, foggy and uncertain
· Agitated, irritated, and like nothing is ever good enough
· Unable to trust the unfolding of events in our life
From the time we are born, we are taught to suppress our own natural rhythm. This suppression and contortion of our field and rhythms keeps us from fully stepping into our own power and accessing the fullness of our brilliance. Sometimes we are so badly contorted to society's norm that we are not even sure of what our natural rhythm would look like. This is where nature, the animals, and the numbers come in!
Learning about the natural cycles that we each move through as humans in this embodiment allows us to step back into our own rhythm. This creates a more easeful and graceful flow in our life. We don't have to do it alone. We have legions of help waiting to be called on. For those with a connection to the natural and animal realm, working with your numerology can be an easy access to shifting back into your own natural rhythm.
Ana Maria Vasquez, Multi-Sensory Animal & Nature Intuitive understands the potency of aligning with the Natural World. She also has an amazing ability to explain complex spiritual principles in practical ways. The understanding of these principles allows for a shifting of how we move through our life. In order to do this, we must remember how to come back into peace and harmony within our own natural rhythm