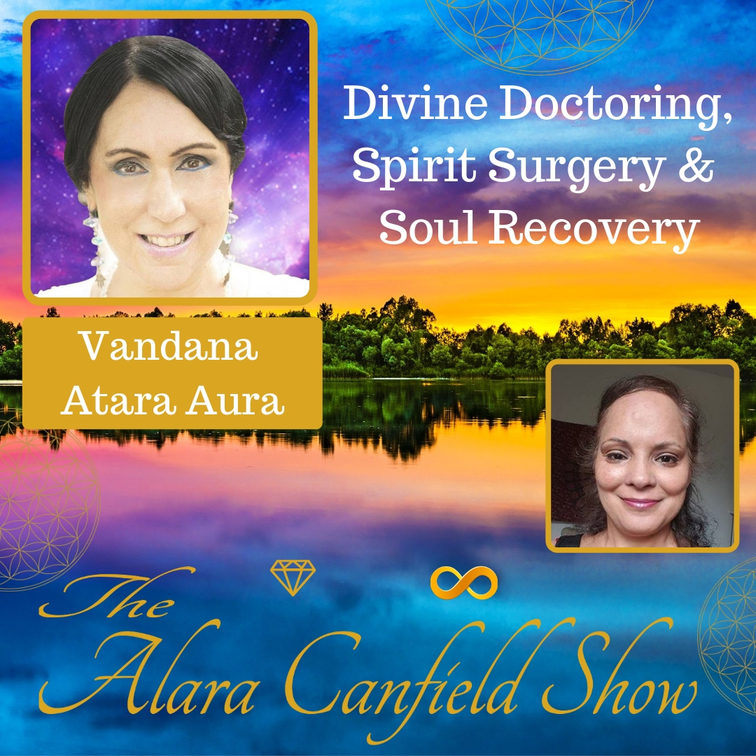 www.alara.at/show
www.alara.at/show/vandana
Join Vandana Atara Aura (Meryl Brinin) and I as we talk about Divine Doctoring, Spirit Surgery & Soul Recovery. Wonderful guidance and insight, and wisdom. Wonderful and powerful healing journey and process to clear out deep core root issues.
Lean in & Tune In To Higher Frequencies, Harmonic Energies & Light Technologies From The Doctors Of Divinity In The Higher Realms!
Experience Advanced Healing, Respite & Recovery In The Temples, Ashrams & Retreats Of Rejuvenation. Regeneration & Renewal to heal your mind, body, spirit & soul.
Vandana is super excited to share the most advanced healing upgrades, updates & technologies from your soul assigned divine healing intervention team on earth & in the stars!
During this quantum healing activation, Vandana will introduce you to advanced light beings & healing masters from Shambhalla, Arcturus & Sirius in the ancient temples of health, healing & wellness.
If you are willing, able & ready to receive gentle yet powerful healing processes & energy treatments, you will meet your cosmic christed healing team, star doctors & spirit shamans from alternate galaxies, realities, dimensions & timelines to help you:
-Heal Ancestrally Inherited Miasmic Debris & Dis-ease
-Release Karmic Patterns, Programs & Imprints Of Stress, Struggle & Suffering
-Clear empathic illness, shock & trauma you've taken on to heal your loved ones
-Enhance your self-healing abilities to heal from the inside out-not from the outside in
-Dissolve parasites, poisons & pollutants that block your light & diminish your life force energy
-Receive star medicine, earth magic & solar power to recover from physical & emotional wound trauma
-Recover faster & easier from accidents, surgeries & injuries in parallel realities & troubled timelines
-Reclaim your health, vitality & energy as your own bodies master healer & spirit guide