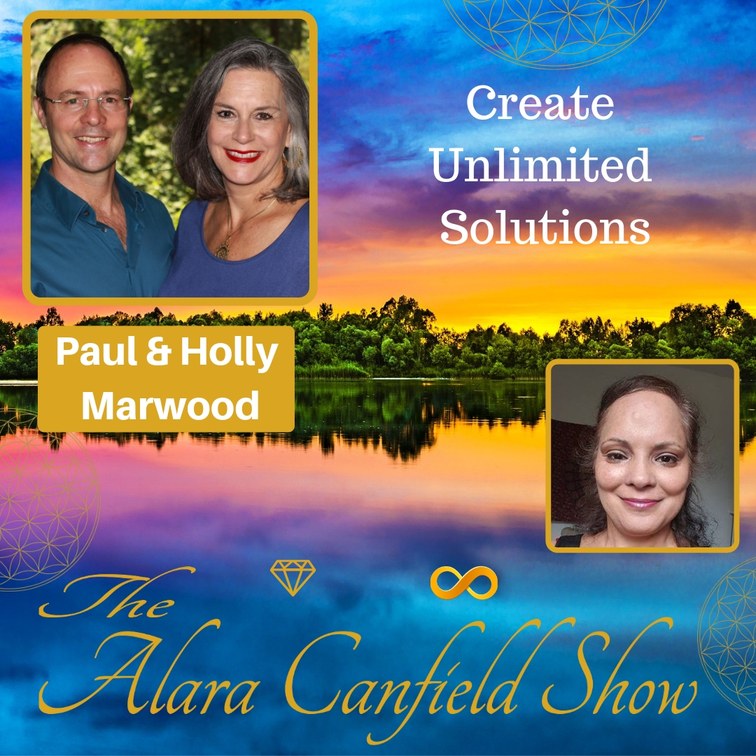 Join me and Paul and Holly Marwood as we talk about how to Create Unlimited Solutions! (With Live Channeling) as well as live Q&A, and more. A wonderful show filled with wisdom, channeling, and a powerful experience with the Universal Sphere.
In this interview you will learn:
How we can manifest with greater ease in all areas of our lives as we bring in new energetic possibilities and dissolve old limitations
About a quick and easy way to access new energetic possibilities using the Universal Sphere®
How the Universal Sphere helps us quickly and easily access the Unified Field, The Field of Infinite Possibilities, Solution Energy, and utilize them every day in our lives.
In this interview you will Experience:
Live Channeling: Holly will channel Ishtara, the high dimensional being that taught us the Universal Sphere®. She will share a special unique message for the audience.
Live Q & A: The lines will be open to ask a question directly to Ishtara, Holly and Paul.
The Universal Sphere®: Paul will offer a group Universal Sphere to the entire audience, guiding you to open to a new vibrational experience by connecting with this Field of Infinite Possibilities and Solution Energy.
We are now moving out of the Piscean age, an era in which we experienced great limitation. We were persecuted and told we were less than. We were told to seek answers and guidance from others.
In the Aquarian age, the divine feminine is rising and so is our consciousness.
We are remembering the divine beings we are and how to access a greater level of limitless. In the process we are growing our abilities to tap into more of what is Universally available to us, then use that in our daily lives to bring in new solutions to any challenge we face. For example, resolving situations with our family, battling health concerns, situations at work, or even when we are selling our home.