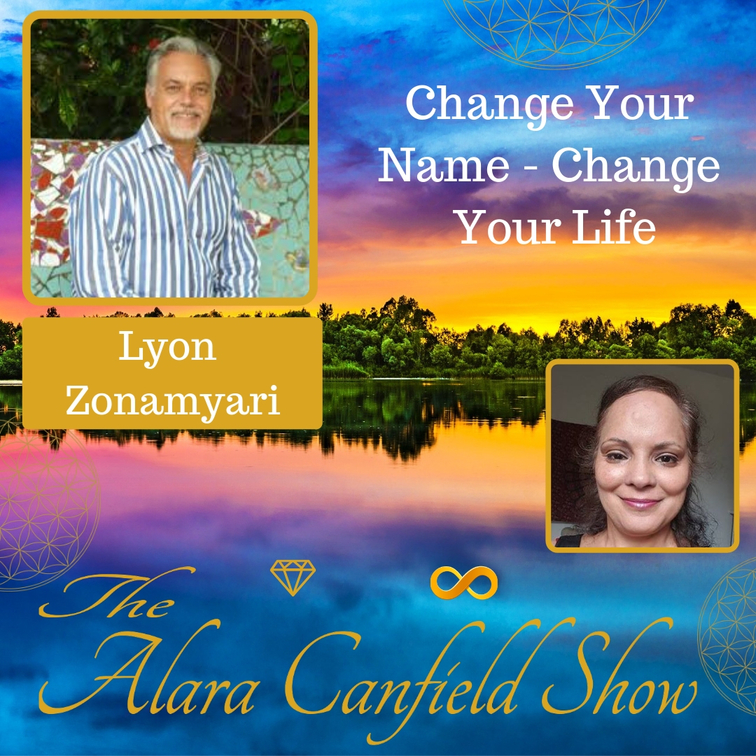 www.alara.at/show
www.alara.at/show/lyon
Join Lyon Zonamyari and I as we talk about Change Your Name - Change Your Life. Wonderful practical guidance and insight, and wisdom. What possibilities are available to you once you remove the shackles?
Have you ever given thought to the power of your names, and how the energy of your combined names can actually influence what you are attracting into your life? What can a total stranger tell about you just from looking at your names? What if by changing just one part of your name could make a ripple effect in your life that leads to more abundance, greater "ease" and less struggle? You may be surprised to hear the answer.
Lyon Zonamyari shares with us his unique strategy to unfold what a person's name reveals about their personality, their outlook on life, their health, and even their likely-hood for success! This is not a new hokey pokey theory and this is not numerology.
This system was originally used in ancient times by enlightened families to name their children for a prosperous, happy and healthy life. It has been documented many times over the last several thousand years and was for the most, kept a secret.When you see for yourself how accurate this system is, you will understand why it has been kept under wraps.
What you will learn with Lyon today:
​Discover how your names influence the way you live your life
Understand why the past happened the way it did
Discover your character, personality, virtues and vices
Be prepared for what the future is going to bring
Understand why some years are better than others
Discover why some names promote introvert, extrovert or both
Understand areas of your mental and physical health
Determine how a marriage name change will affect you