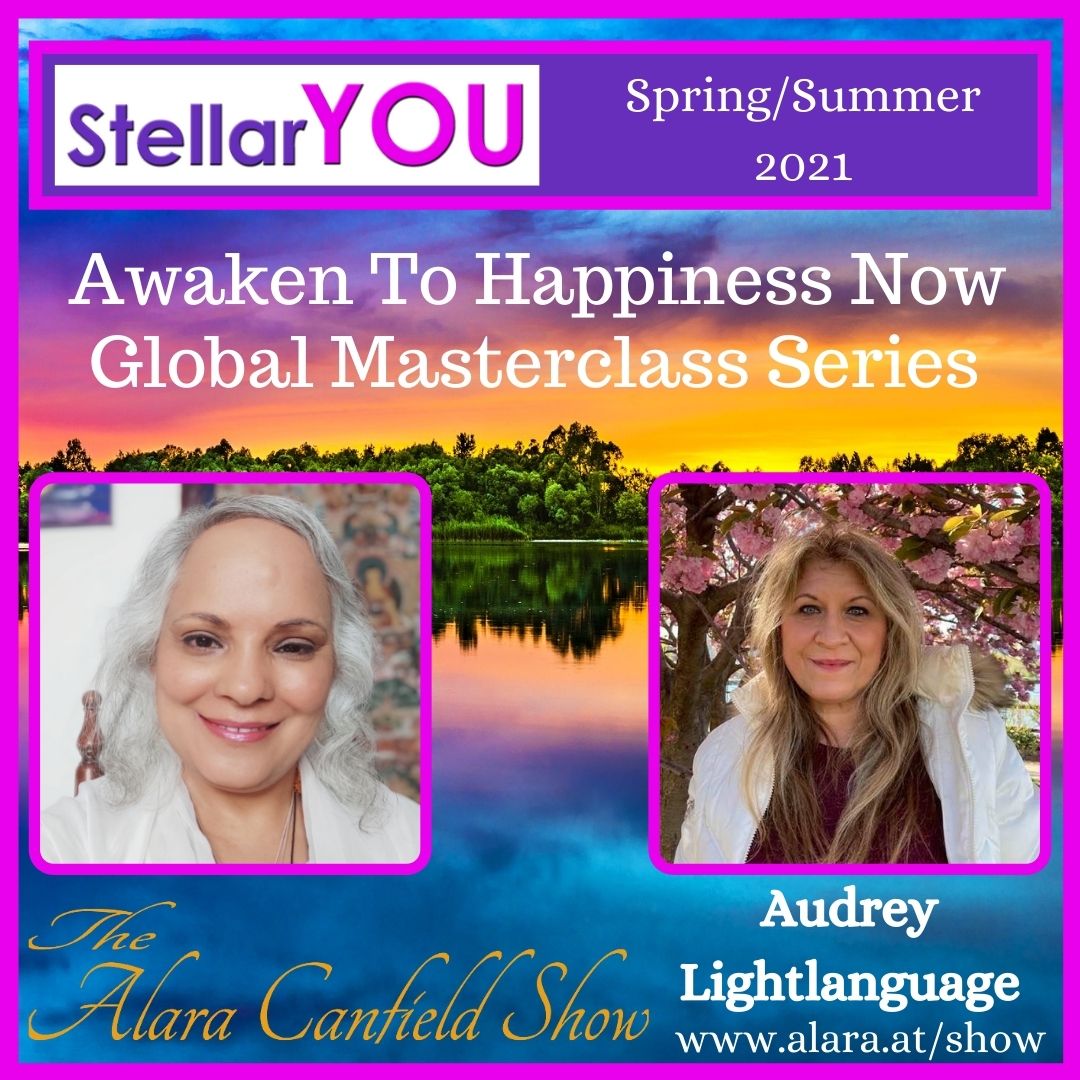 https://alara.at/show/
https://alara.at/show/audrey7/ 

Please join Audrey Lightlanguage and me as we talk about Awareness - Journey Into Consciousness and Soul Empowerment - Winning the Game and so much more, as well as live Q&A and processes.
On this call you will learn:
- So many think why am I here, what is my mission, what am I supposed to be doing. Well this important realization is part of it and it is so important as this is your Soul signature and where you shall find yourself as you traverse creation and whether you keep your gift of individualization. These are unprecedented times as the plug is being pulled on the experiment into density and duality and the very very deep forgetting of self that this has been the deepest Emersion into forgetting. It is the times of sealing the old book of life and finding oneself in resonance to write in the new.
- Audrey's works all very powerfully help release the old and upgrade you and your DNA along with your generation lineages to be in resonance with the new higher fields opportunities by getting oneself in resonance to take part in writing in the new book of life upon your soul, your real true essence of who you are on your journey. Your soul signature shines you to where you'll be found and so come receive the works that help you, delivered by a Soul Architect and energy engineer. Audrey speaks the language of the Akash to not read the old potentials BUT INSTEAD to clear it and the cosmic Akash and rewrite them to the new Akash.
- Audrey will speak light languages gifting on the call some healings and upgrades.
- She will also be speaking the number language of creation gifting some sacred numerical codes giving you an example of the work you can receive in a session your own personal list 100s long to work with as a tool to access the energy yourself.
- Audrey will bring through The MOTHER that is the mother of all things the primordial plasmic first point the womb of all creation to wrap you in her healing She is the Mother of all the holy. Mother's and mother Gaia and mother father God her womb is where consciousness awareness and the spark of life began The Mother of all things She has returned to tend to her off spring have brought forth with her gift of life.
- Audrey will be sharing a message she received through automatic writing to share with all of you about the importance of your soul signature
#alaracanfield, #awakentohappinessnow, #healing, #support, #energy, #podcast, #live, #video, #transformation, #consciousness, #love