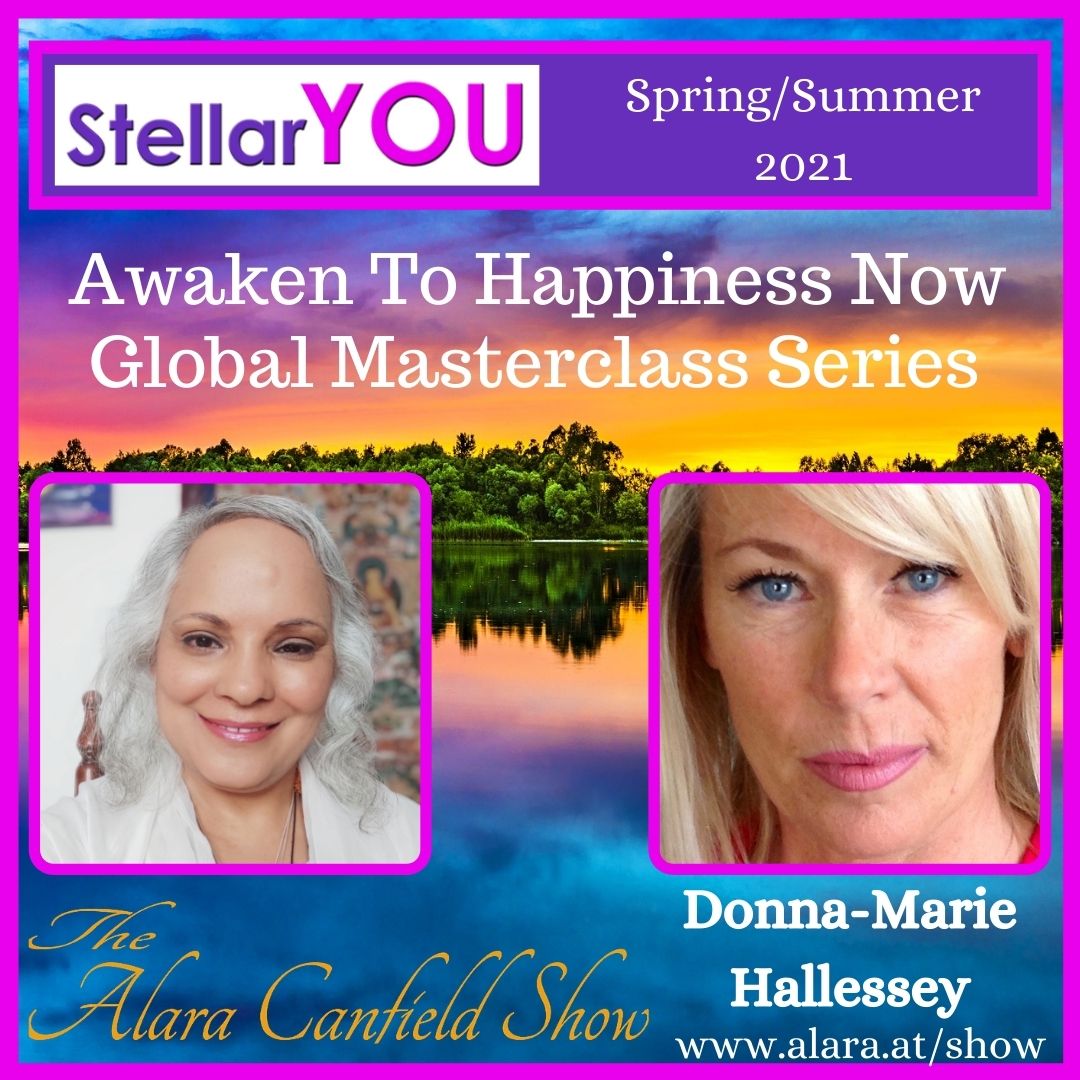 https://alara.at/show/donny6/ 

Please join Donna-Marie Hallessey and me as we talk about how to be Menopause Free and so much more, as well as live Q&A and more.
Several years ago while attending a cocktail party Donna-Marie unwittingly entered the horrific conversation ignited by a small group of women that left her not only marked but proved to be the inspiration to this very program. What were they talking about that frightened her into creation ? MENOPAUSE!!!!! She remembers going home feeling dizzy and overwhelmed from all the unimaginable conversations that were being exchanged much like midnight campfire horror stories only all these were being expressed in terrifying detailed truth! There is an expression in French "Un mal pour un bien." And this was hers. Although she, herself, up until then had only experienced two of the Menopause symptoms that was already two too many! Today, ten years later she is still symptom free and she would like to share this program with ANY woman who is not ready to sign up with that kind of misery. Please join us to find out how you can become the 10% that chooses to live Menopause FREE. It's FAST, it's EFFECTIVE, and its a belief that you DO NOT have to buy into.
What you will learn today on our show:
- How does this work?
- Can anyone use this method?
- Can you personalize it for your own symptoms?
- Does it still work if you have a medical condition?
- How fast can you feel the results ?
#alaracanfield, #awakentohappinessnow, #healing, #support, #energy, #podcast, #live, #video, #transformation, #consciousness, #love