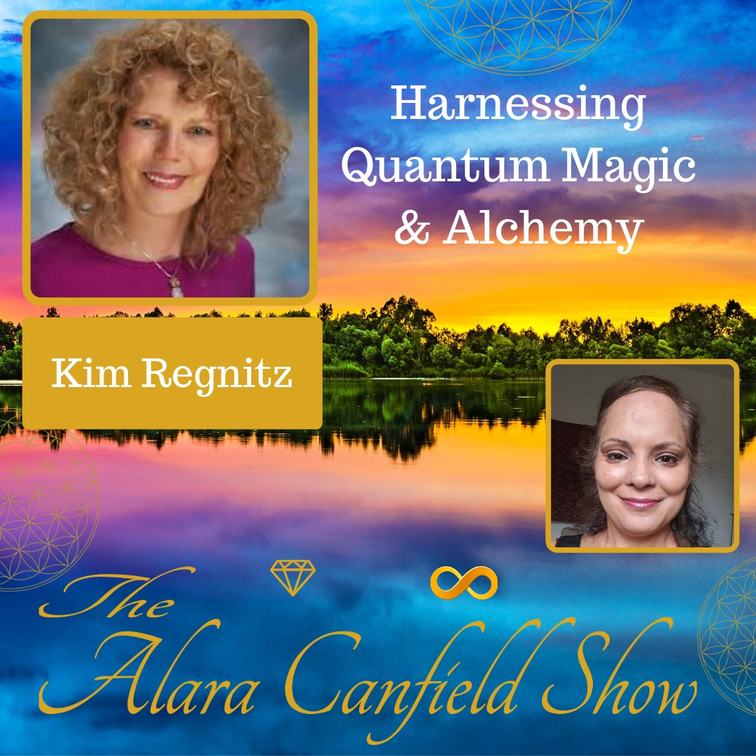 www.alara.at/show
www.alara.at/show/kim
Please join Kim Regnitz and I as we talk about Harnessing Quantum Magic and Alchemy through "I AM" Embodiment! Wonderful guidance, insight, and wisdom about I AM embodiment, being in alignment and so much more. Wonderful and powerful personal clearings and group healing energy processes.
When we ALIGN and EMBODY this "I AM" Frequency, Magic and Alchemy occur serendipitously and you begin to tap into who you are as a Divine Master! You have been prepared Multidimensionally for this Unique Incarnation in the most Auspicious time of the Great Awakening through Gaia's Ascension! You ARE here to bring forth your Unique Gifts to the World that SOOO needs them right now!!!
This "I AM" Embodiment is your ALIGNMENT with your Multidimensional Self(s)! It is through this Frequency that we may interface with the Ascended Masters, Archangels, Angelics, Galactic's, Star Nations, Crystallines, and Elementals etc., in Co-Creative Assistance of our Unique Divine Missions!
We invite you to join us in the Flow of the Magic of this High Vibrational call, as Kim will be leading us through a Holographic Magical Activation as Guided through her "I AM Alchemy Team". She will also be taking Live Calls assisting in the Upgrading of your Frequency Bandwidth! What is possible for you NOW?